User Projects
Check out the games and software made by REXPaint users! (Click on images for full size version.)
While REXPaint cannot be used to make a complete game, developers use it in various capacities such as mockups, planning, mapping, and art...
Submit your own project here if you're using REXPaint for any part of it!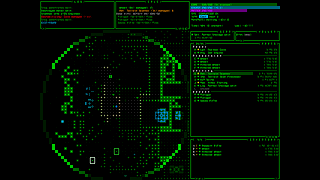 Cogmind
A tactical sci-fi robot-building roguelike.
"Cogmind is an impressive merging of old and new school game design"
--Rock, Paper, Shotgun
gridsagegames.com/cogmind/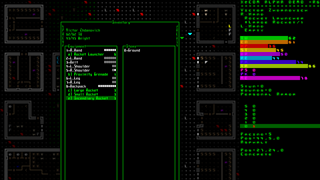 X@COM
ASCII remake of the original X-COM: UFO Defense, with numerous additional features and mods.
xcomrl.blogspot.com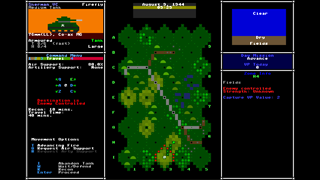 Armoured Commander 2
Armoured Commander 2 (working title) is the Sequel to the WW2 tank commander game Armoured Commander, and will feature a completely redesigned interface, new gameplay, and a much larger historical scope.
armouredcommander.com/blog/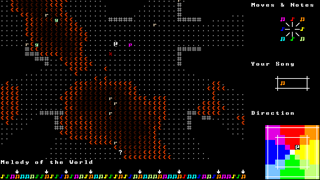 The Prancing Bard
Play notes while you move and chime into the melody of the world to unleash the harp of the storms. Fight your way through 5 stages to defeat the cyclops or strive for the highscore in an endless stream of foes.
sites.google.com/site/theprancingbard/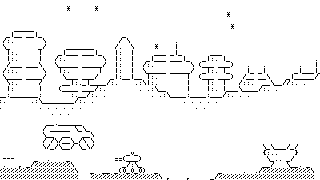 ASCII-PATROL
Bringing Moon Patrol by IREM (arcade legend from 1982) to text consoles. Platforms: FreeDOS, Windows, Cygwin, Linux, Web Browsers
ascii-patrol.com